The Kurumayama-kogen Ski Resort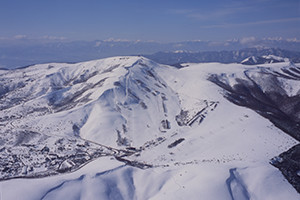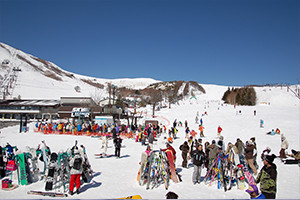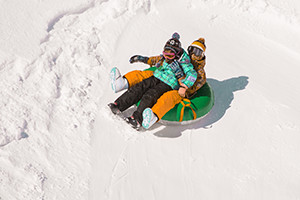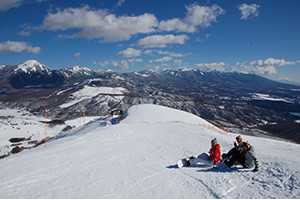 Featuring a total of eight ski slopes designed to suit all levels, from children just beginning to learn how to ski or snowboard to advanced skiers and snowboarders, the Kurumayama-kogen Ski Resort is made for everyone.
Mount Kurumayama boasts an average sunshine rate of 70% throughout the season and the view from the peak, at 1,925 meters elevation, takes in a wide 360-degree panorama.
On a clear day the mountain top commands a full view of magnificent mountains including Mount Fuji, the Southern, Central, and Northern Alps, as well as Yatsugatake.
Snowshoe trekking is also a popular activity at the ski resort.
Easily accessible from both Tokyo and Nagoya.